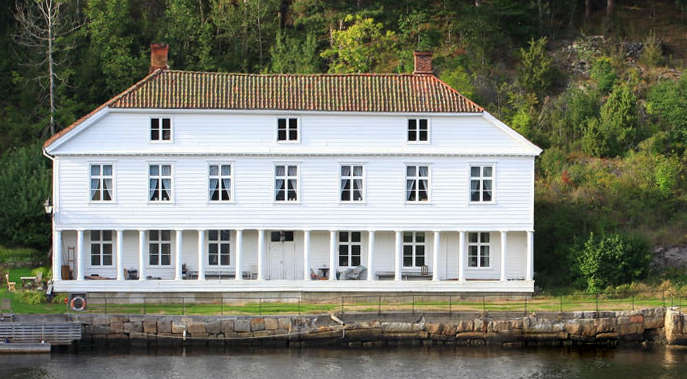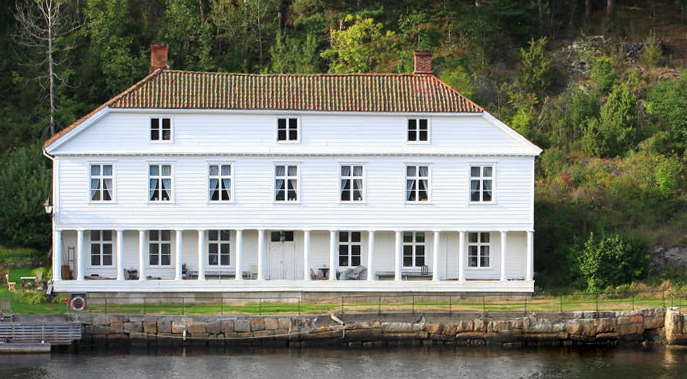 The inn Anne admires on entrering Norway, Søylegården, is said to have been set up in 1726; In 1830 the building was expanded with the west wing, second floor and "half-pitched" roof . The old east wing was expanded in 1840, and stands like that to this very day.
Ferry across the Svinesund
Before Anne's arrival there had been a temporary floater bridge, apparently constructed by 17 barges set up across the sound in 1814. The "bridge" was still there when William Rae Wilson (1772–1849) travelled through the area in 1824. Which he wrote about in the book «Travels in Norway, Sweden, Denmark, Hanover, Germany, Netherlands» (1826) that Anne borrows from the Library at Halifax Thursday afternoon. the 11. January 1838.
Yet it appears to be only a ferry/bargelike transport sailing across at the time Anne and Ann cross over the sound.