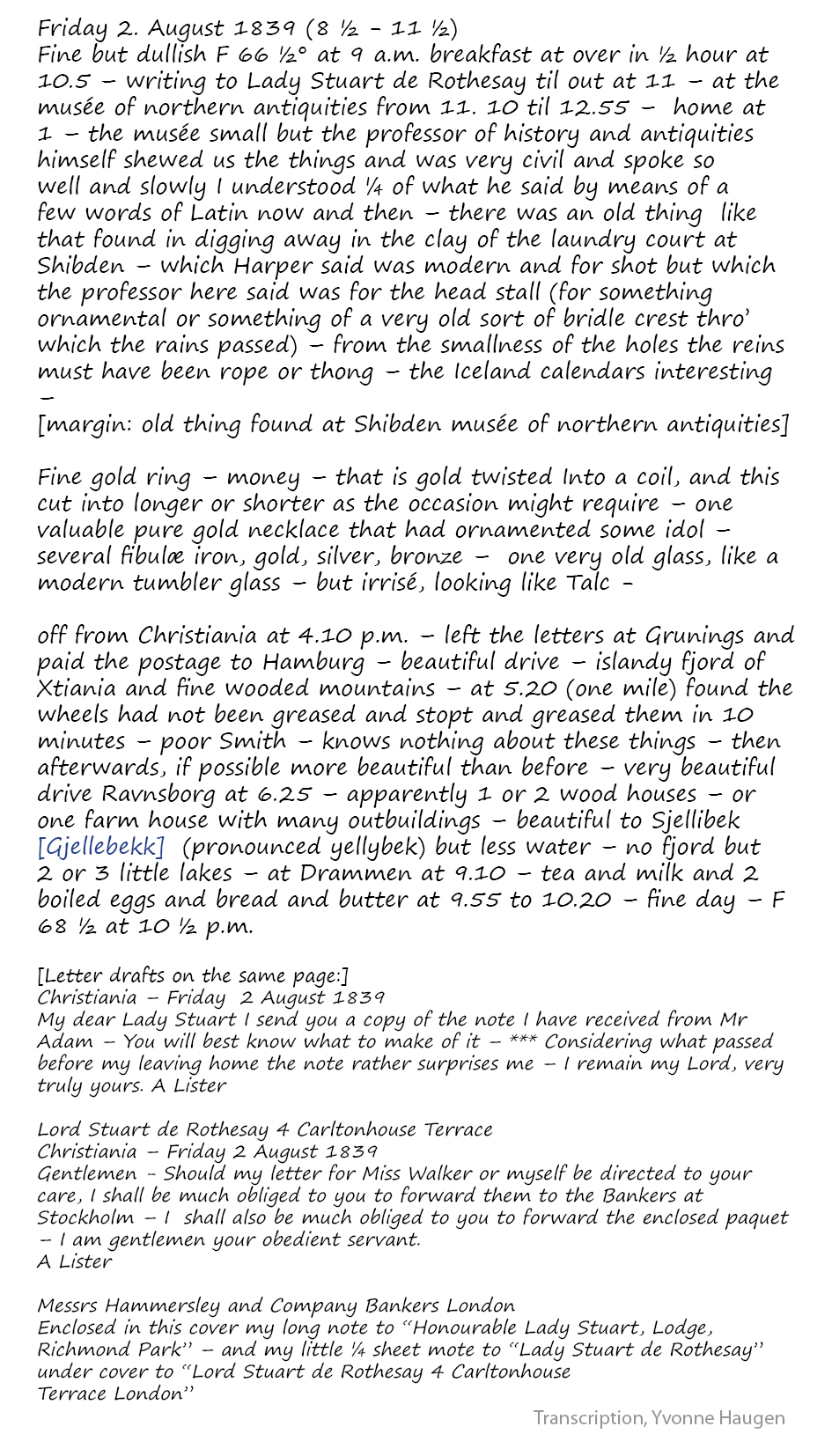 Fun Fact
That "old thing found (…) in the clay of the laundy court at Shibden…".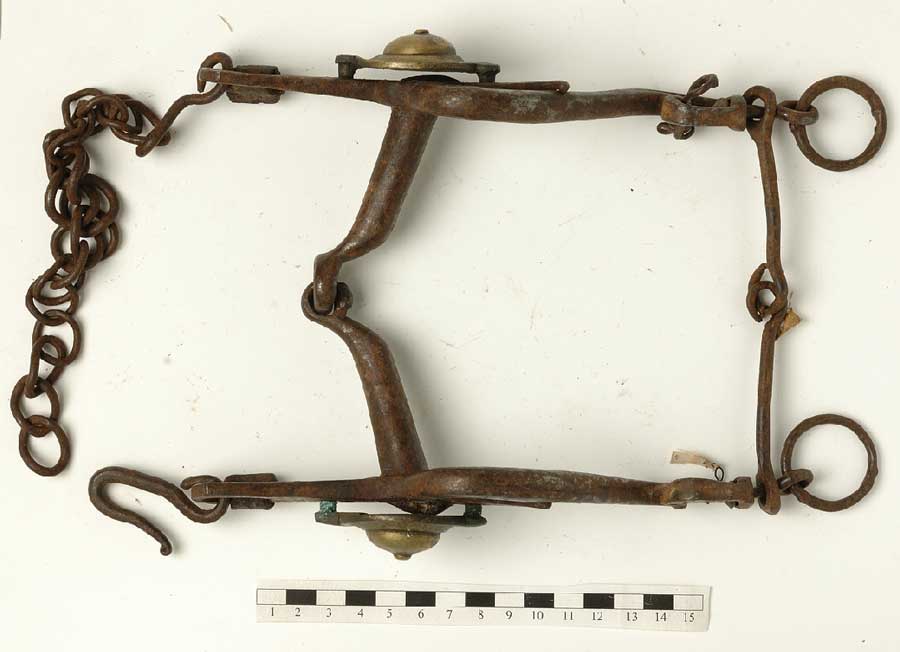 People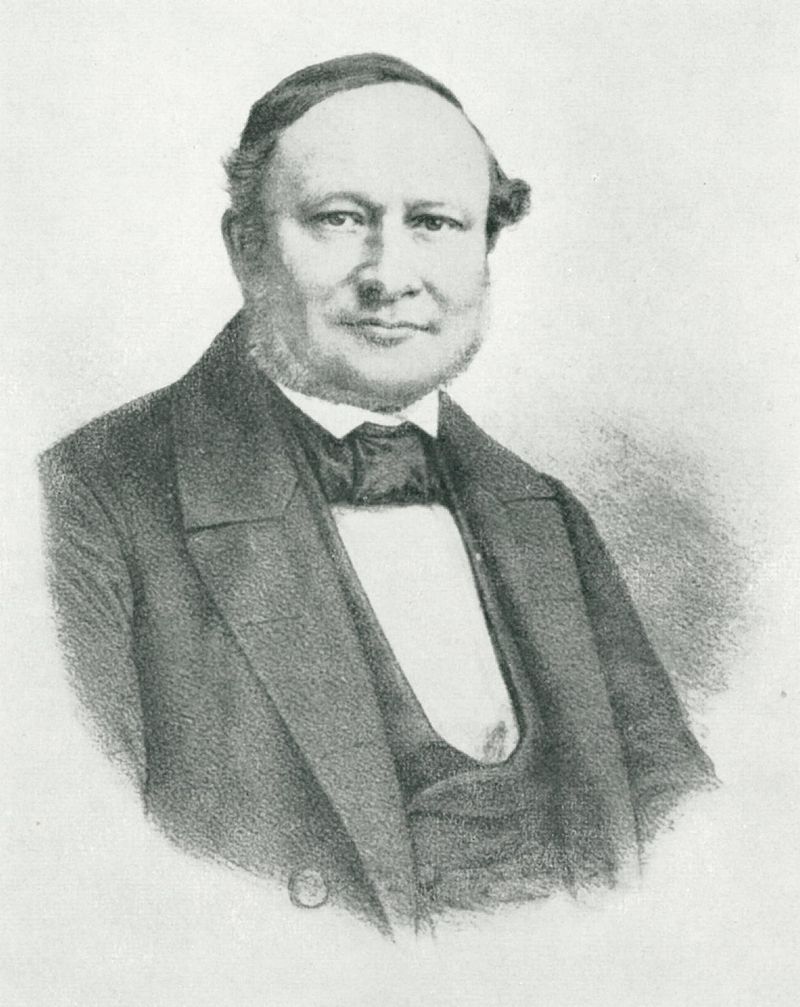 Professor at the Musee of Northern Antiquites, would be Professor Rudolf Keyser. On 6. February, 1818 according to a University protocol: "a room in the university building (corner of Prindsens gade and Kongens gade) should be dedicated to the antiquities", and one should begin gathering some of the existing collections into the University Collection of Antiquities (Samling af Oldsager). In 1829 Professor Rudolf Keyser greeted the museum's first visitors. Read moore…
Gruning would be Andreas Grüning (1785-1842) German born Norwegian banker, merchant and consule general for Hamburg. More about Grüning
Smith was their guide on the Norway trip, and came recommended from Guldberg & Vonkowski's, by Jæger. He is likely Axel Christian Rosenkrantz Smith (1813–1876). Both Jæger and Smith are from the city Arendal south in Norway.