(Rumex acetosa var. serpentinicola)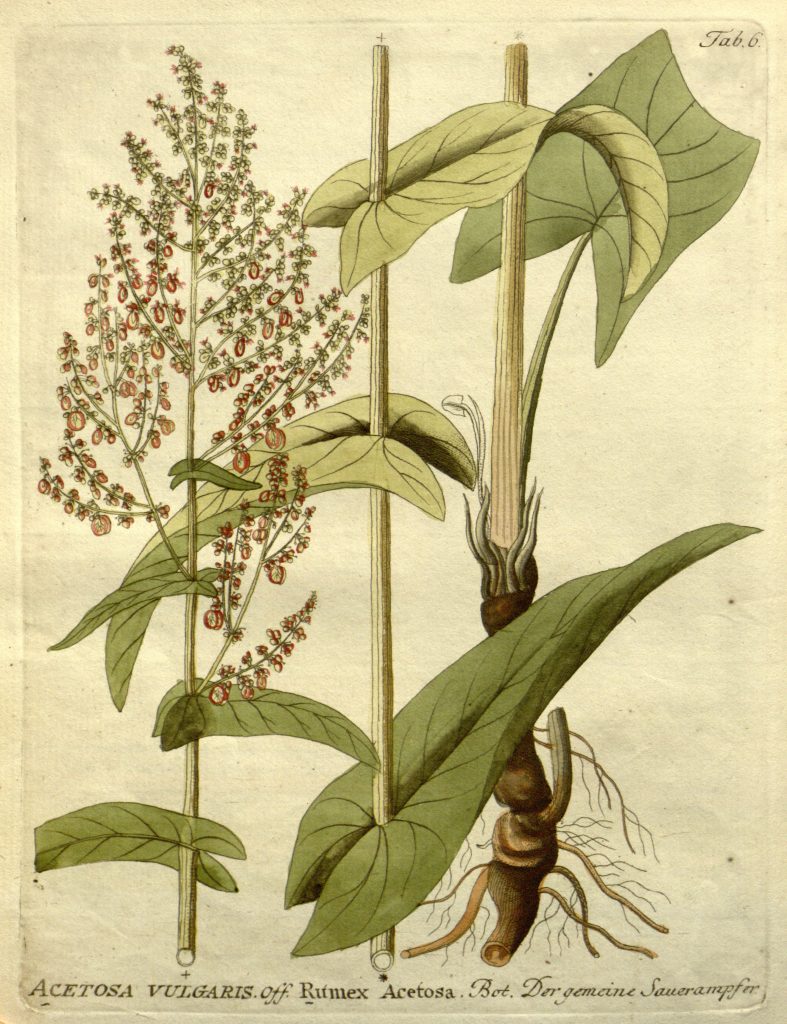 Common sorrel or garden sorrel (Rumex acetosa), often simply called sorrel, is a perennial herb in the family Polygonaceae. It is a common plant in grassland habitats and is cultivated as a garden herb or salad vegetable (pot herb).
Distribution
Rumex acetosa occurs in grassland habitats throughout Europe from the northern Mediterranean coast to the north of Scandinavia and in parts of Central Asia. It occurs as an introduced species in parts of New Zealand, Australia and North America.
Uses
Common sorrel has been cultivated for centuries. The leaves may be puréed in soups and sauces or added to salads; they have a flavour that is similar to kiwifruit or sour wild strawberries. The plant's sharp taste is due to oxalic acid.
In northern Nigeria, sorrel is used in stews usually with spinach. In some Hausa communities, it is steamed and made into salad using kuli-kuli (traditional roasted peanut cakes with oil extracted), salt, pepper, onion and tomatoes. In India, the leaves are used in soups or curries made with yellow lentils and peanuts. In Afghanistan, the leaves are coated in a wet batter and deep fried, then served as an appetizer or if in season during Ramadan, for breaking the fast.
Throughout eastern Europe, wild or garden sorrel is used to make sour soups, stewed with vegetables or herbs, meats or eggs. In rural Greece, it is used with spinach, leeks, and chard in spanakopita. In Albania, the leaves are simmered and served cold marinated in olive oil, or as an ingredient for filling byrek pies (byrek me lakra). In Armenia, the leaves are collected in spring, woven into braids, and dried for use during winter. The most common preparation is aveluk soup, where the leaves are rehydrated and rinsed to reduce bitterness, then stewed with onions, potatoes, walnuts, garlic and bulgur wheat or lentils, and sometimes sour plums.

Read more at wikipedia