August 2. 1839 Anne refers to a thing that was found at shibden which reminded me of an object mentioned in pages from the journal that I happened to have previously transcribed. Here is an excerpt from that entry of April 11, 1837 :
"– wrote to Mr Harper on answer to his letter of yesterday (...) – told him to get one or more estimates from whom and from where he thought best – to bring with him the old brass thing (found in the clay westside of the barn and stabling)" 
      - Anne's diary 1837 April Thursday 11
"there was an old thing  like that found in digging away in the clay of the laundry court at Shibden – which Harper said was modern and for shot but which the professor here said was for the head stall (for something ornamental or something of a very old sort of bridle crest thro' which the rains passed) – from the smallness of the holes the reins must have been rope or thong"
      - Anne's travel journal 1839 August 2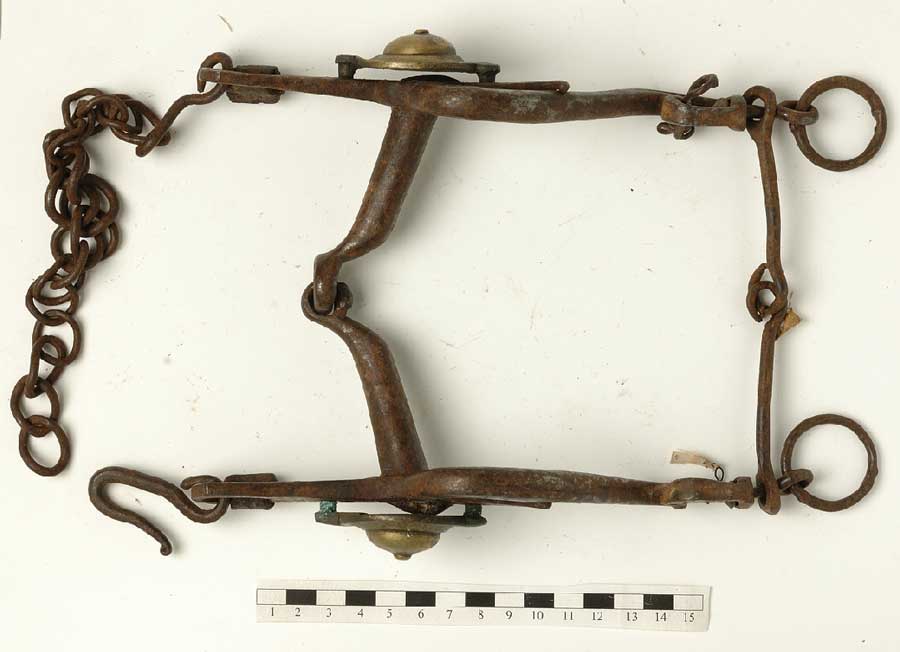 Going  through the extensive material made available online from the collection of antiquities (Oldsaksamlingen) at the University of Oslo, I came across this object, (the only bridle with a brass fixture in the online catalogue) to match Anne's description. This could very well be the object that Anne perused at her visit to the Musee of Northern antiquities.